ABOUT US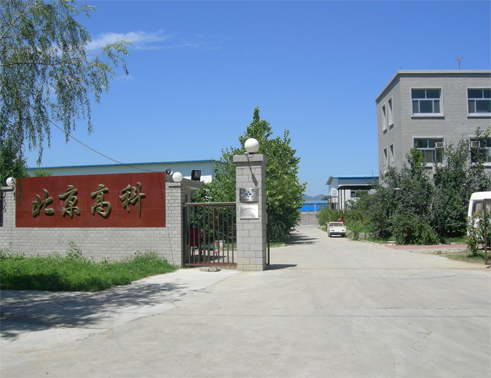 Beijing Chaoyang Hi-Tech Applied Technology Research Institute Co., Ltd., referred to as "Beijing Hi-Tech". The headquarters is located in the Olympic Village with world famous attractions such as the Bird's Nest and the Water Cube. The production base is located in the small town of Jingbei and is known as the Xiaotangshan Industrial Park with the reputation of "hot spring ancient town". Beijing Hi-Tech Co., Ltd. was established in 1992. It is a manufacturing enterprise integrating R&D, production and sales. Enterprises registered capital of 50 million yuan. The company has a 12,000-square-meter production base in Xiaotangshan Industrial Park. All of them use modern production facilities and have a large number of highly qualified technical personnel. The company has passed the ISO9001 international quality management system; ISO14001 international environmental management system certification, ISO18000 international occupational health management system certification. It is a qualified supplier of Sinopec and PetroChina three-agent network. Its manufactured products are used in petrochemical, environmental protection, automotive, oil testing and other fields.
In the twenty-five years since the company was founded, it has formed a dual operation of petrochemicals and electronic instruments. It has developed and manufactured a variety of advanced international and domestic leading products and has produced a glorious performance of the "high-tech" brand. The "high-speed reciprocating testing machine for diesel lubrication evaluation", which has a number of independent intellectual property rights, fills a domestic gap in many specialty technologies, and its technological advancement has surpassed similar products at home and abroad. At present, the product is widely used in the National Oil Inspection Center, China Petroleum, Sinopec and local oil refineries, and has been recognized and praised by users. In 2016, the company was drafted as the national standard for "high-speed reciprocating tester for diesel lubrication evaluation". It participated in the preparation of the national standard for the instrument (standard number: GB/T 35137-2017), which was published in 2018. Formally implemented on the 1st of the month.
Since 2004, the company has been supplying Sinopec, PetroChina vehicle diesel and diesel detergents and diesel antiwear agents, and has completed technical innovations and quality upgrades again and again in line with the "technology leadership, integrity management, and intentions service concept." . At present, the company's "High-tech brand" detergent product has been upgraded to have a friction reduction effect of automotive gas, diesel detergent; In order to meet user needs, our company's technical staff not only the acid diesel anti-wear agent product upgrade also successful Developed ester diesel antiwear agent. Its two kinds of diesel anti-wear agent's cost performance are better than other domestic and foreign manufacturers of similar products.
The company has a complete production, research management system and equipment facilities, electronic instrument research and development laboratories, commissioning centers, electronics production workshops, testing rooms and other facilities, can fully meet the needs of scientific research, production, quality control and other needs.
The company's spirit of "technology priorities, integrity management, service intentions" as its purpose, adhere to "provide users with convenient, fast, affordable technology solutions" for business philosophy, intentions to provide users with better service.
Choosing high-tech will make your life easier!